Put your project in stealth mode with these silent Soft Tactile Switch Buttons.
Tactile switches are standard input "buttons" on electronic projects. These work best in a PCB but can be used on a solderless breadboard as shown in this tutorial. The pins are normally open (disconnected) and when the button is pressed they are momentarily closed.
They come in a pack of 10, they're pretty handy so you'll want to keep them around. These are great for projects like the PiGrrl, PiGrrl 2, Pocket PiGrrl or PiGrrl Zero since the elastomer buttons feel better than the default clicky ones. The activation force isn't linear or documented, but a similar switch is listed as 120gf.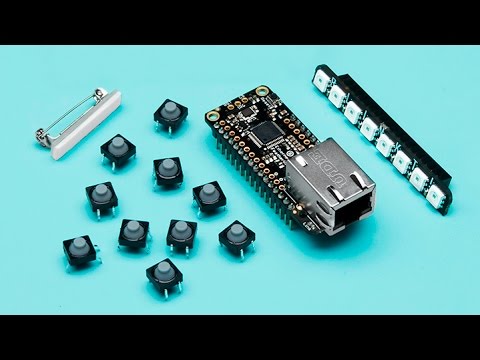 Soft Tactile Button (8mm) x 10
Welcome from Marcus Schappi,
Little Bird's Cofounder
Thanks for visiting PiAustralia!
I know that navigating the world of electronics and software can be challenging, but don't worry we're here to help!
If you ever need a hand, please contact me directly at help@littlebird.com.au or on Twitter at @schappi.
Thanks again and all the best,
Marcus